HAUNTED HOUSES
"I hear you bought yourself a haunted house."
Amityville 3-D 1983
Have you ever
thought that your house was haunted? Check out some of these haunted houses and yours might not seem so bad!
These are not haunted attractions like the kind you see at Halloween with all the decorations and people dressed in costumes.
These are houses that some people believe are haunted by ghosts or spirits because they have experienced some sort of paranormal activity.


Some houses are believed to be haunted because of a tragic circumstance that occurred there. I believe most are haunted by spirits that had a strong connection to the place and just refuse to let go.
Most of these houses are very old and have great historic value so even if you go and do not run into any real ghosts it's not a wasted trip but a great trip back in time.
So click on the links below and choose your next haunted place to go!

Have you experienced a real haunted house?
Share your story below! We would love to hear from you!


If you would like to keep up with what's new at Haunted Places To Go,and receive a free ghost hunting guide,then be sure to sign up for our newsletter!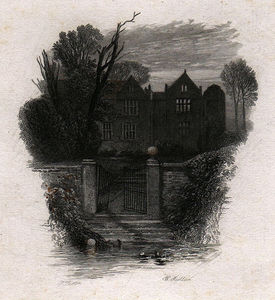 Savannah,Georgia-The Sorrel Weed House
The haunted Sorrel Weed House is a paranormal and popular hot spot in Savannah, Georgia.

Villisca,Iowa-The Moore House
8 people were brutally murdered in this house. The year was 1912.

Urbana,Maryland-The Landon House
Many individuals have witnessed apparitions that appear to be soldiers dressed in Civil War attire.

Vicksburg,Mississippi-The McRaven Home
Many will go as far as to say that Vicksburg's haunted house, the McRaven Home, is the single most haunted area in all of Mississippi!

Ringwood,New Jersey-Ringwood Manor
There are a number of stories surrounding the hauntings of this house.

San Diego,California-The Whaley House
One of the most haunted houses in America.

West Palm Beach, Florida-The Riddle House
Many have experienced hauntings that seem to include both residual and intelligent ghosts throughout the years.

Indianapolis,Indiana-The Hannah House
This home was once a stop on the underground railroad.

Baltimore,Maryland-The Edgar Allen Poe House Museum
Many individuals claim that the spirit of this well versed writer still roams the world that he left behind.

Ashmore,Illinois-The Ashmore Estates
This house has a long history of paranormal activity.

Tolland,Connecticut-The Daniel Benton Homestead
This house has a long history of ghosts from the past.

Oregon City,Oregon-The Mcloughlin House
To date, there have been many paranormal experiences that have been endured in and around this structure.

Raleigh, North Carolina-The Mordecai House
Most of the hauntings that are said to occur at the Mordecai House revolve around the famous Mary Willis Mordecai Turk.

Salt Lake City,Utah-The Brigham Young Farmhouse
The most active room in this house appears to be the "Ballroom".

Montego Bay, Jamaica-Rose Hall
Locals to the area refer to this structure as the "Great House".
Share Your Real Haunted House Story
Have you ever lived in or visited a real haunted house? Have you witnessed a paranormal event while touring one of the haunted houses featured on our website? If so, we would love to hear from you! Share your real haunted house story with our readers by providing as many details as you can and upload any photos you wish to share.
Read the Haunted House Stories of Other Contributors
Click on the links below to read the contributions from other visitors who have written about their experience in a haunted house...

Return To Haunted Houses Top Of Page

Haunted Places Listings By State/Country

Return To Haunted Places To Go Home Page