Your Real Ghost Stories
"He thrusts his fists against the posts and still insists he sees the ghosts."
Stephen King's It - 1990
Everyone loves real ghost stories!
We are often bombarded with so much folklore and myths, that it is sometimes hard to find some stories that are about true to life real ghosts! Well, you have come to the perfect spot for all the ghost stories of people from everywhere, just like you!
When reading
the ghost stories here, it is important to set the
"mood".
When indulging in the darker, mystical side of the paranormal, it is essential to calm yourself, open your mind, and tune your senses. You may also want to turn off the lights and cuddle up with your favorite blanket, settle in, and relax so that you can enjoy your journey into the depths of the unknown, spiritual world….
Do you believe in the afterlife?
I know I do! Sure, many of the paranormal experiences that are encountered by the living can be debunked, and thrown off as simple imagination. However, as I study this more and more, I am starting to realize that there is much more to the world than just settling houses, and wind…there is a deeper side, a side that very little is known about, a darker and lighter side, and a side that I endeavor to learn more about.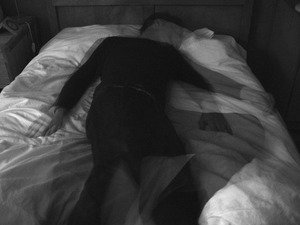 Have you seen a ghost? It sure looks like it!

Here, you can share your haunting experience with the world!

Share your paranormal experiences...

Have you visited any haunted hotels in the South?

Have you had a paranormal experience in a Northeastern hotel?

Have you encountered any ghosts in a Midwest hotel?

Have you stayed in a haunted hotel in the Western part of the United States?

Have you visited a haunted prison?

Have you experienced a real haunted house?


Share Your Real Ghost Story
It does not matter if you simply heard a strange noise, something came up missing that was unexpected and later discovered somewhere else, you experienced a strange smell, caught a shadow in the corner of your eye, got a strange feeling, or caught something a little odd on film – like ghost pictures or ghost videos! We are open to all of your haunting tales here, and we want to hear from you!
Read Other Visitors Paranormal Stories
Click below to see contributions from other visitors to this page...

Give Me A Sign

We moved from Surrey B.C to Pritchard B.C in 1998. During that year my mother became ill. We had always talked about the afterlife etc., but my mom really …
In The Mirrors...

I was getting ready at my mates house with my mate. we were home alone... she went up stairs and left me downstairs on my own... its a haunted house I …
Paranormal Activity In Florida

I recently started pursuing my passion of ghost hunting. In a recent trip to St. Augustine, Florida – which is called the Nation's Oldest City, …
If you have no real ghost stories of your own, and simply enjoy hearing about everyone else's experiences with real ghosts we welcome you too! Sit back, relax, and enjoy your stay on the haunted pages of Haunted Places to Go!!!

If you would like to keep up with what's new at Haunted Places To Go,and receive a free ghost hunting guide,then be sure to sign up for our newsletter!
Ghost Stories From Michigan

Ghost Stories From Massachusetts

Ghost Stories From New York

Ghost Stories From Pennsylvania

Ghost Stories From West Virginia

Ghost Stories From Canada

Return To Real Ghost Stories Top Of Page

Return To Haunted Places To Go Home Page