Haunted Town
Old Town Albuquerque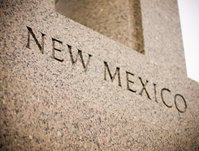 Old Town is a historical section in Albuquerque,New Mexico. It has been said that it is a haunted town with over a dozen ghosts haunting various buildings and alleyways.
Old Town is also home to the San Felipe de Neri Church which is the oldest building in Albuquerque.

Below are just a few of the places said to be haunted.

The La Placita Restaurant is haunted by the ghost of Elizabeth. They say she is the one spotted most often in Old Town.
In the Old Armijo Hacienda,which is now The Maria Teresa Restaurant it seems one of the ghosts likes to play the piano for the staff late at night.
The Bottger Mansion Bed and Breakfast is also said to have more than one ghost.
In The Church St Cafe is the ghost of Sarah Ruiz,the former owner of the building before it became a restaurant.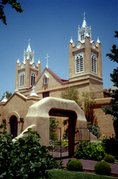 Ghost tours are offered every night at 8:00 for $20. Tours are also offered on Friday and Saturday at 10:00pm.
Private tours are offered for 6 or more people.
They also have moonlight tours and ghost hunting tours with certified paranormal investigators.
Some of these tours require reservations in advance and some of the prices are higher depending on the type of tour.
Please visit their website: Tours of Old Town for more information and current prices.


Return To Haunted Town Top Of Page

Return To Ghost Towns

Haunted Places Listings By State/Country

Return To Haunted Places To Go Home