HAUNTED PLACES IN TEXAS
THE HISTORIC OTT HOTEL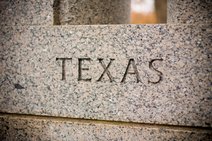 One of the haunted places in Texas is said to be The Historic Ott Hotel.
The hotel was built in 1928 by a contractor hired by John J. Ott and his wife Sallie.
It was built near the Liberty Depot to accommodate passengers of The Texas & New Orleans Railroad.
It remained in the Ott family until 2002 when it was purchased by the current owners Kelly and Susan Mcain.

This haunted hotel has seen many guests over the years and has had its share of tragic circumstances.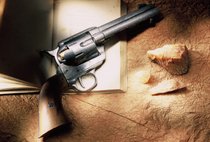 One of these events in 1930 involved a woman who was married at the time but staying at the hotel with another man. Her husband came looking for her and after a loud argument there was the sound of a gun shot and Anna and her husband were both dead. Strangely enough they were both killed by the same bullet. No one seems to know who actually fired the gun.

Guests have said that they have been awakened to knocking on doors and loud arguing in the hallway only to find when opening the door the sounds stop and nobody is there.
Many orbs are claimed to be seen here quite frequently.Bring a digital camera and you might be able to catch a picture of one.

The room rates at this haunted hotel are right now at a low $30 a night.
If you want to take a paranormal tour they ask that you contact them for a price. Visit their website for more information.

The information and prices here are listed to give you a general idea of availabilty and cost and were current at the time of this writing. This information is subject to change. Please use the contact information below and call or visit their website before planning a trip to make sure you have the most current information.

Location: 305 Travis St. Liberty,Texas

Tele: 936-336-3832

Website: Haunted Places In Texas:The Ott Hotel


Return To Top Of Page Haunted Places In Texas

Return to Haunted Hotels of the West Main Page

Haunted Places Listings By State/Country

Return To Haunted PlacesTo Go Home