Haunted Places to Go Welcomes You!
Haunted Places To Go is a comprehensive website dedicated to bringing you the best of haunted places and the real haunted stories associated with those locations.
In recent years, there has been an explosion of interest in the paranormal. More and more individuals are seeking out information on a wide array of areas that have been deemed haunted based on eye witness accounts and experiences, unusual events, and unexplained situations. As a result of this heightened interest in the paranormal, many are now traveling to these locations in order to investigate the unexplained phenomenon.
Then, there are those that simply research haunted locations in order to gain an effective understanding of the haunted stories. Haunted places to go is more than a directory, it is a comprehensive database of historical events, unusual experiences, mystifying encounters, and real haunted stories as expressed by those that have had direct contact with the supernatural spirit world.
The creators of Haunted Places to Go know and understands that, since the induction of humankind, individuals of all regions and from all walks of life have had a solid belief in ghosts. Most individuals have a profound certainty that there is something, in some area of the world or universe that is much bigger than the lives that we are all too familiar with. In the same respect, the fear of the unknown is a common theme seen throughout history.
Of all of the unknowns that we fear, the strongest fear is that of death. Perhaps, this is why there is such an intense fascination with haunted places and the real haunted stories that surround those locations. If individuals exist in spiritual form after leaving the physical world, it is an indication to each of us that there IS, in fact, something more, something bigger, and possibly, something better for each of us as we pass from this life.
As you browse through our pages, you will discover many different types of haunted places that you may visit. These include, but are not limited to, haunted asylums, real life haunted houses, real haunted castles, haunted hospitals, haunted acres around the world, haunted plantations, and haunted graveyards. Most stories presented throughout this website include a brief history associated with the location, the paranormal experiences that have occurred in that location, and contact information.
If you have an interest in learning about haunted places, are interested in experiencing the real haunted stories firsthand, or have a desire to tour these mysterious and intriguing locations, this website on haunted places to visit is for you! Most of the locations highlighted throughout this website offer visitors a haunted walkthrough, haunted ghost tours, private tours, and the opportunity for you to conduct a real paranormal investigation.
If you are ready to learn about all of the most mysterious haunted places worldwide, or are ready to start planning your ghost hunting trip, simply use the navigation bars on the left to maneuver to the destinations of your choice.
If you have encountered a paranormal entity, or believe that you have personally experienced some of the paranormal events that have transpired at one of the haunted places to go that we have listed here, we would love to hear from you! Simply visit the page, Your Ghost Stories , so that you may share all of the details of your experience. You may also explore haunted places by state by simply visiting the Haunted Places to Go Site Map-Index.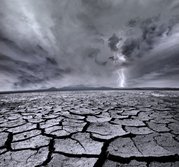 If you would like to keep up with what's new at haunted places,and receive a free ghost hunting guide,then be sure to sign up for our newsletter!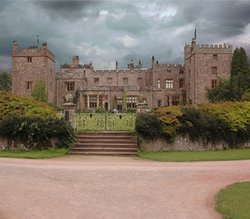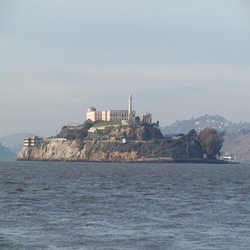 There are several haunted hotels located in the Northeast region of the United States. Known as the wealthiest of all regions of the country, this area is also documented as having one of the largest
There are several haunted hotels of the south. Given the high emotions of its past and the grisly occurrences of the region, it is not at all surprising that many ghosts, poltergeists, and other t
There are many haunted hotels of the Midwest. In this section of Haunted Places to Go, you will learn many interesting facts regarding the haunted hotels located throughout the Midwest.
There are numerous haunted hotels located throught the West.The West has many historical events that have contributed to the popularity of the region as well as the haunted tales that are expressed th
International hotel hauntings are among the most intriguing of all ghost stories due to the fact that so many different people from different locations around the world experience the unexplained
These real haunted houses are the most popular among the ghost hunting crowd. Pay a visit to some of these haunted houses and maybe you'll wish you were back home.
Haunted mansions are located throughout the world, and often either attracts those who are curious at heart, or intimidate those who frighten easily. There are a number of immense structures that ....
These haunted bed and breakfasts not only offer you a great meal but may serve you spirits as well! On this page, you will learn about a large number of haunted bed and breakfasts that you can visit.
Haunted Inns have captured our attention all through history. Stories regarding the initiation of the structures, the travelers that lodged at the businesses and the ghosts that apparently haunt them.
These famous haunted plantations have drawn the interest of numerous paranormal investigators and amateur ghost hunters from around the world. If you were to review the reported sights that are
The most haunted prisons to visit. There are many legends and stories surrounding prisons that are deemed to be haunted around the world. Many of the facilities date back hundreds of years.
Looking for haunted hospitals? Be sure to check these for their unusual visiting hours.
Check out these haunted castles with plenty of room for the ghosts to roam and ghost hunters to explore.
Haunted ships have been a topic among individuals who study the paranormal all throughout history.
Haunted Lighthouses Most lighthouses have "seen" their share of visitors, changes, and tragedies. Standing in solitude against the crashing shores of the banks of countries across the world...........
Haunted graveyards and cemeteries are located all over the world – in virtually every dark corner, and wooded area of each town and county in the United States, and perhaps…just maybe.................
Haunted caves are starting to draw the interest of paranormal investigators that those that have an interested in the world of the paranormal. Dark caves have always projected a sense of mystery
Haunted tunnels located around the world have drawn the interest of many paranormal investigators and amateur ghost hunters alike. There are ghost videos, ghost pictures, and even EVPs that DO seem to
These haunted theaters have been popular among paranormal investigators for many years. Most individuals that work in these establishments have expressed the fact that something unusual has occu
Haunted highways have been reported by many individuals throughout the world. It is not uncommon to hear stories pertaining to hitchhikers that seemingly disappear once interacting with the living, un
Haunted forts have drawn the interest of many paranormal investigators and amateur ghost hunters alike. Like several other historical locations, numerous forts have their own share of ghost rela
Take a trip to one of these ghost towns and and you just might find yourself face to face with a ghost from the past.
If you are seeking haunted places to go on your next road trip, vacation, or weekend getaway, you are sure to love reading about these haunted places!
Ghost hunting draws the interest of both professional paranormal investigators and the novice who is interested in........
Tell us your real ghost stories at Haunted places To Go.com! Here, you can share your haunting experience with the world!
Welcome to the ghost videos crypt of Haunted-Places-To-Go! Our ghost videos crypt of Haunted-Places-To-Go is sure to intrigue you…frighten you…and perhaps prove, once and for all, that ghosts.........
Haunted Places To Go listings by state\country
Contact Haunted Places To Go
Legal information for this site